Categories:
Other Brands
Birgit Kos heads outdoors for the February 2018 issue of Vogue China. Photographed by Camilla Akrans, the Dutch model stars in an editorial called 'The Young Marie Antoinette'. Birgit wears chic fashions including airy silks, voluminous shapes and embellished jackets. The brunette poses in designs from the likes of Louis Vuitton, Saint Laurent and Dolce & Gabbana styled by Daniela Paudice.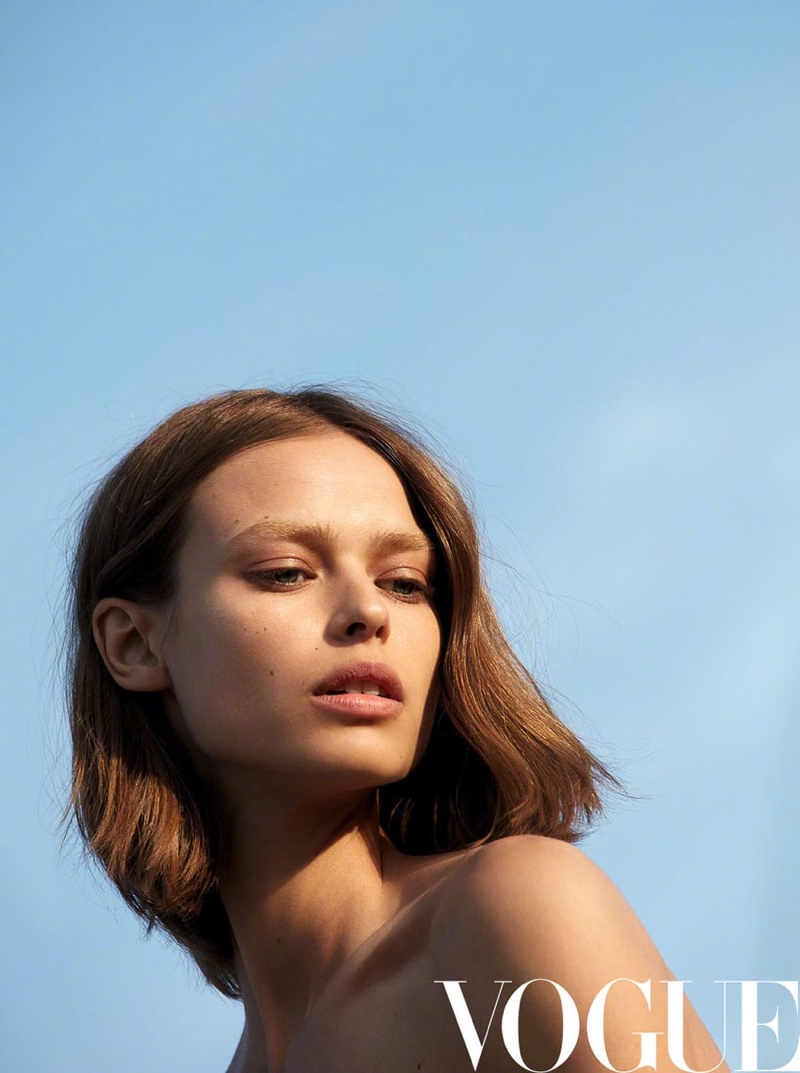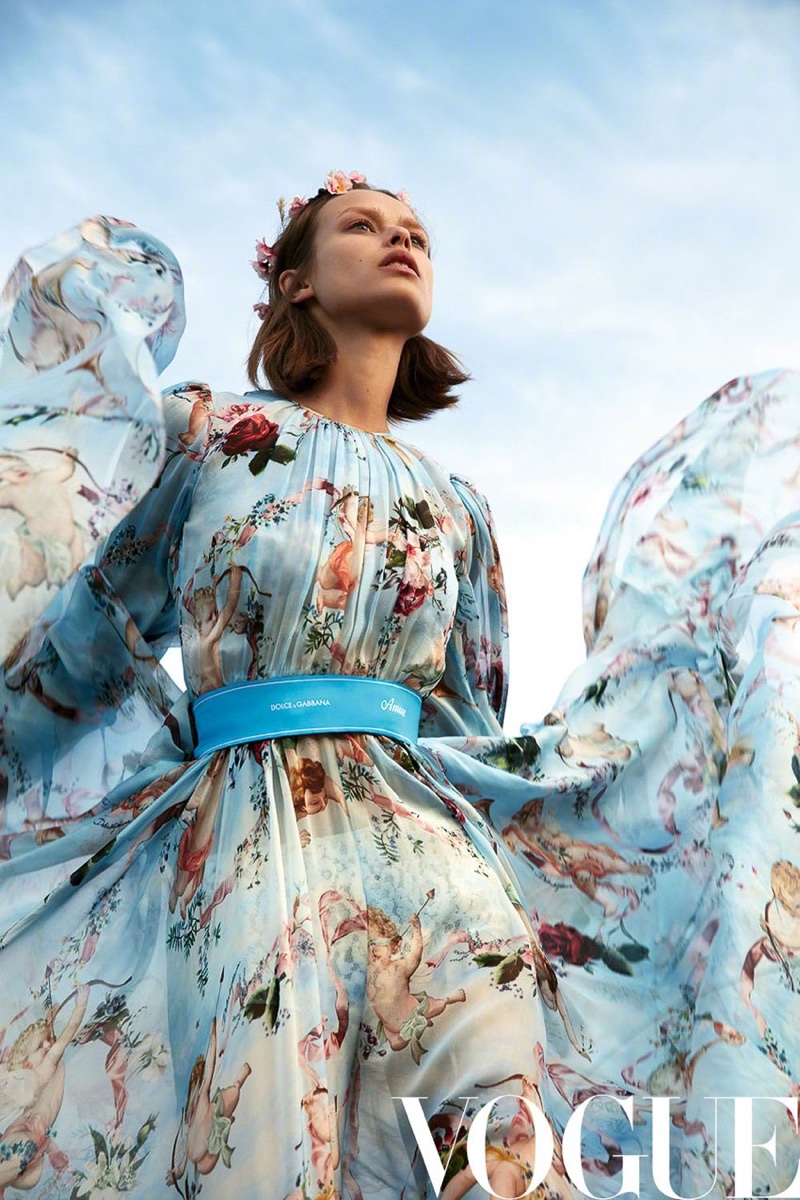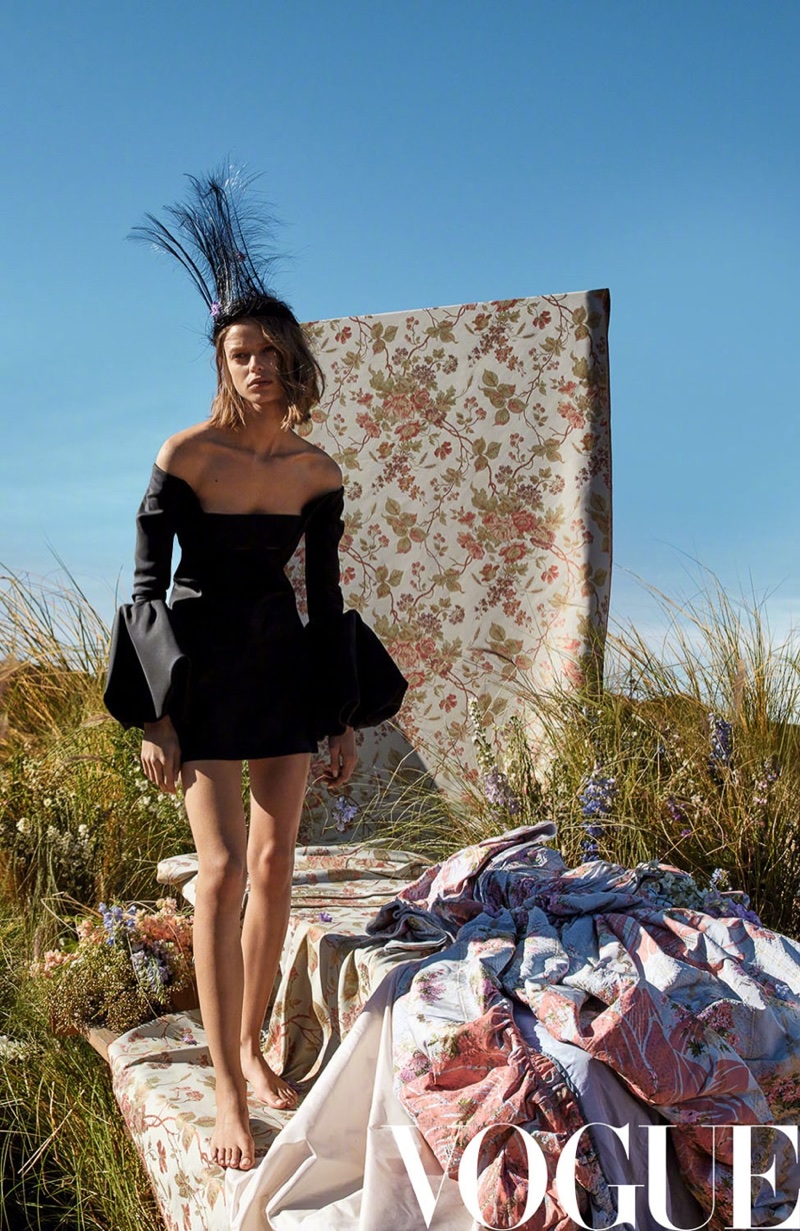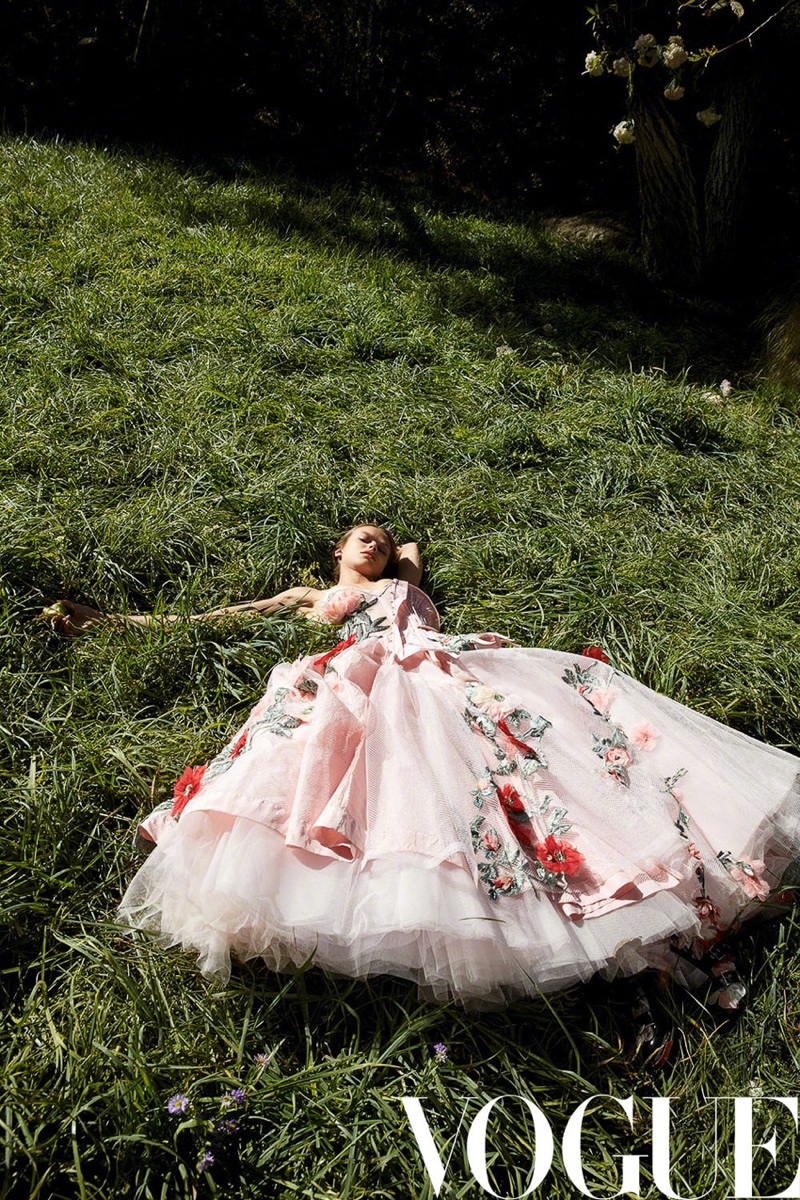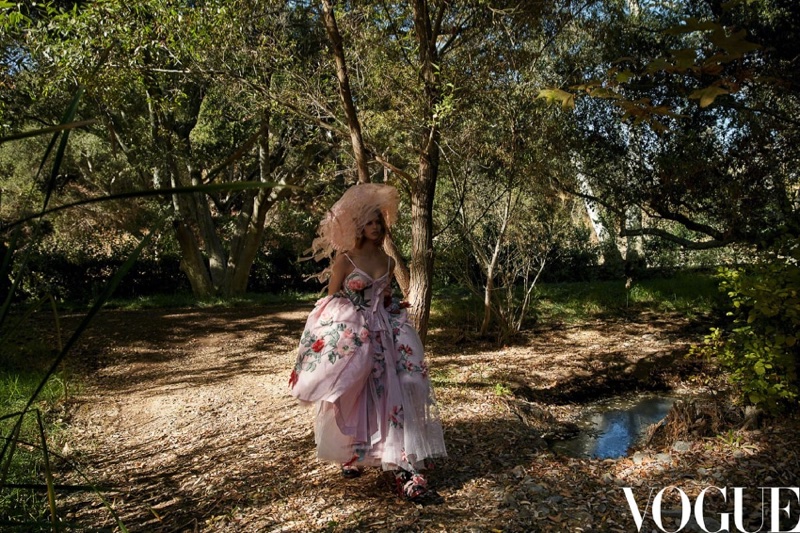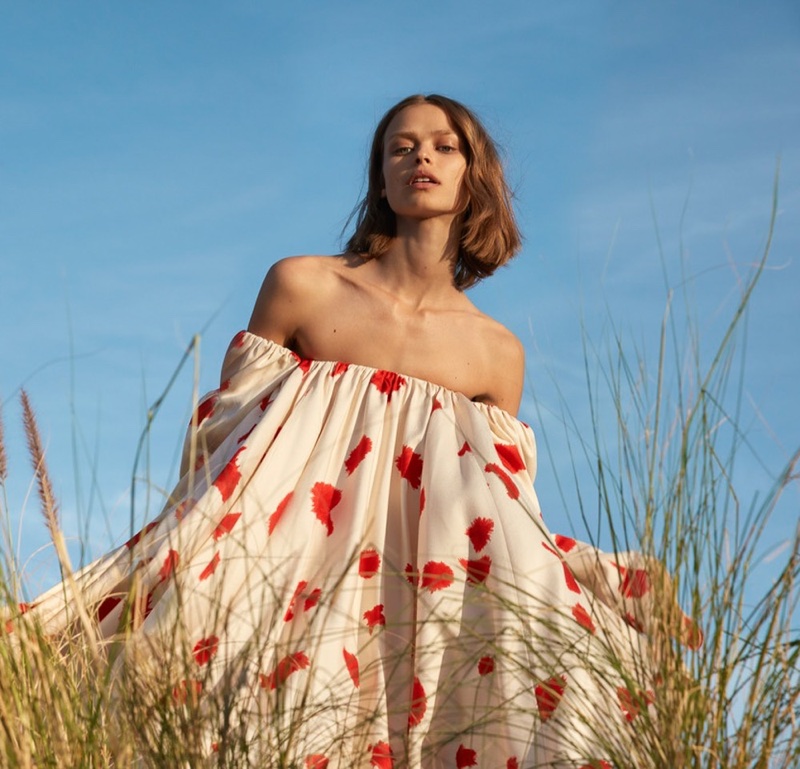 comnum(0) tbcount(0) tbcount(135)
Categories:
Other Brands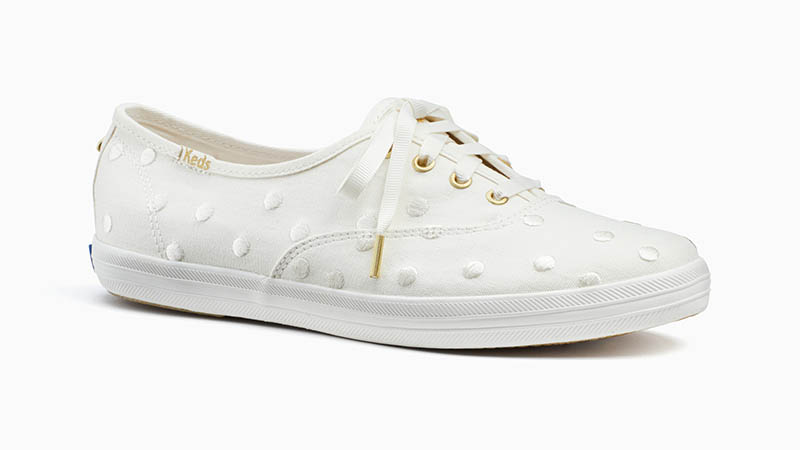 Keds x Kate Spade 'Champion' Sneakers in White $80
Getting married? Wear a fresh white sneaker covered in dancing dots.
Kate Spade has teamed up with iconic sneaker brand Keds for a new sneaker collaboration. The line includes bridal styles perfect for the wedding day, after party or honeymoon. Choose from rhinestone embellishments, floral decorations and dancing dots. There's also non-bridal styles featuring glitter and feminine prints. Discover some of our favorites from the range below, and shop more of the Keds sneaker collaboration at KateSpade.com.
Related: Margaret Qualley Shines in Kate Spade's Spring 2018 Campaign
KEDS X KATE SPADE SNEAKER COLLABORATION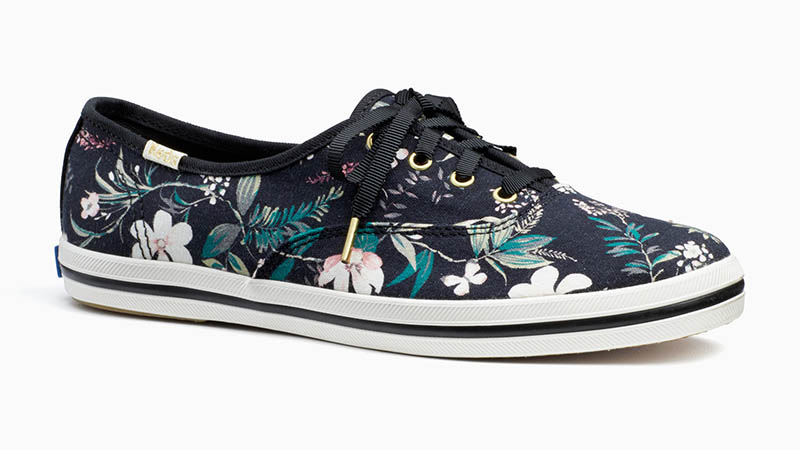 Keds x Kate Spade 'Champion' Sneakers in Floral Print $75
Embrace floral prints with a casual style featuring a colorful pattern.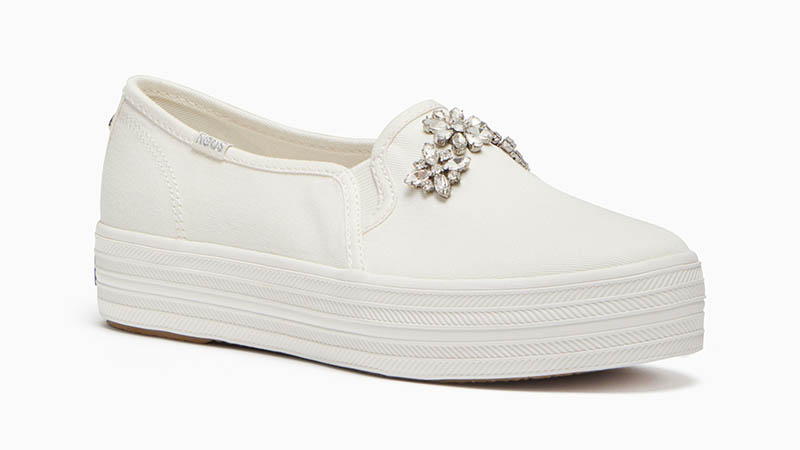 Keds x Kate Spade Triple Decker Sneakers with Rhinestones $120
Step out in style wearing a platform sneaker decorated with rhinestone embellishments.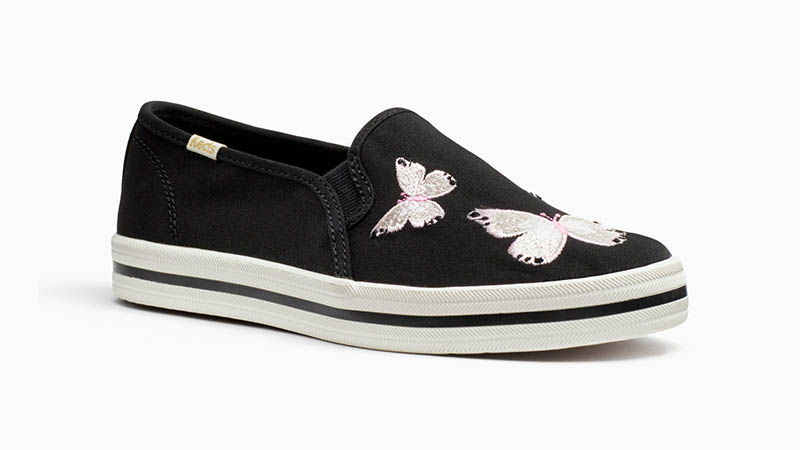 Keds x Kate Spade Double Decker Sneakers with Butterflies $85
Elevate your outfit with butterfly embroideries in a slip-on silhouette.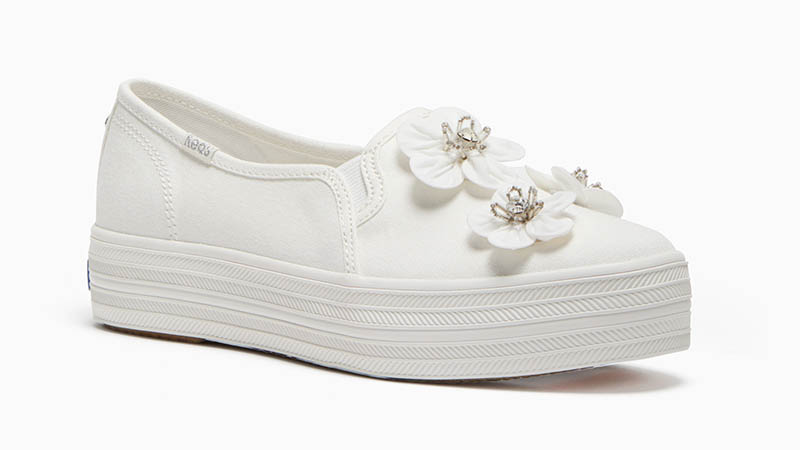 Keds x Kate Spade Triple Decker Sneakers with Flowers $120
Take on the platform sneaker in a slip-on style decorated with pristine white flowers.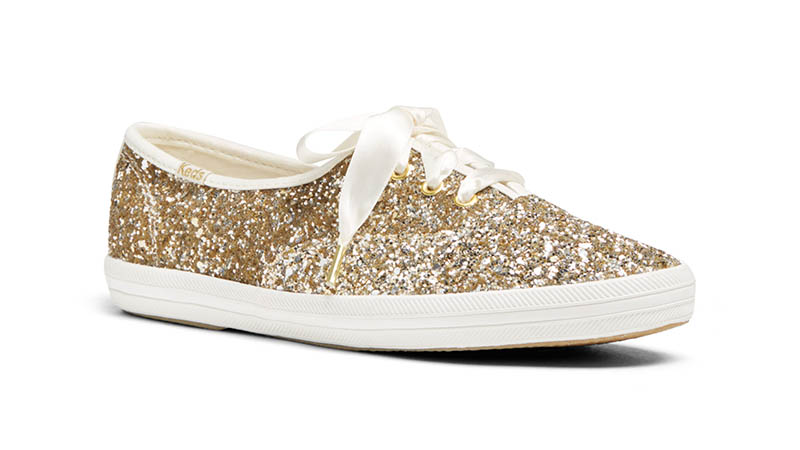 Keds x Kate Spade Glitter Sneakers $85
Turn up the shine factor in a glitter dipped sneaker with satin laces.
comnum(0) tbcount(0) tbcount(136)
Categories:
Other Brands
Just by taking one look at the new Louis Vuitton Hot Springs Backpack, something came to my mind. It reminds me of the Vernise Lisse Alma Bag. The leather and the modernity of the style are just incredible. Of course, this backpack is an extended version of the Palm Spring Backpack, which is also happens to be the house's iconic piece. Well, introducing from the Spring Summer 2018 Collection, let's talk about the details.
The Design
If you're searching for a contemporary backpack, then this Hot Springs edition might be the one you're looking for. It's made with the Louis Vuitton Vernis, which is a rare patent cowhide leather – and only crafted on certain unique handbags.
This backpack is cute, perfect for the urban-styles or the casual days. The Vernis leather makes it shine like a jewel while balanced with the signature Monogram Canvas on the flap. It's cute, versatile and ladylike. It's beautiful but also practical.
The top toron handle is also made in leather and in the same color as the bag. It features 2 removable and multi-positionable adjustable straps for back carry. And the center is made with a gold turn-lock closure.
The house's signature has been printed on the front bottom. There is an extra drawstring in the interior to tighten the bag to your level-of-comfort. This drawstring is also exposed on the outside as two cute leather straps with knots.
What's more? If you need to store something fast, quick and instant, you can avoid the turn-lock closure. Just store that item in the flat back pocket.
The Interior
Backpacks are always roomy, this one is spacious as well. There is one large compartment for all your basic needs and more. There is also one back flat pocket inside as well.
The Prices And Sizes
Measuring 8' x 8.3' x 4.9' (L x H x W) inches, priced at $1890 USD, $2270 CAD, €1320 EUR, £1230 GBP, $2330 AUD, ¥212760 JPY, 13100 CNY via Louis Vuitton boutiques.
More Images And Colors
comnum(0) tbcount(0) tbcount(130)
Categories:
Other Brands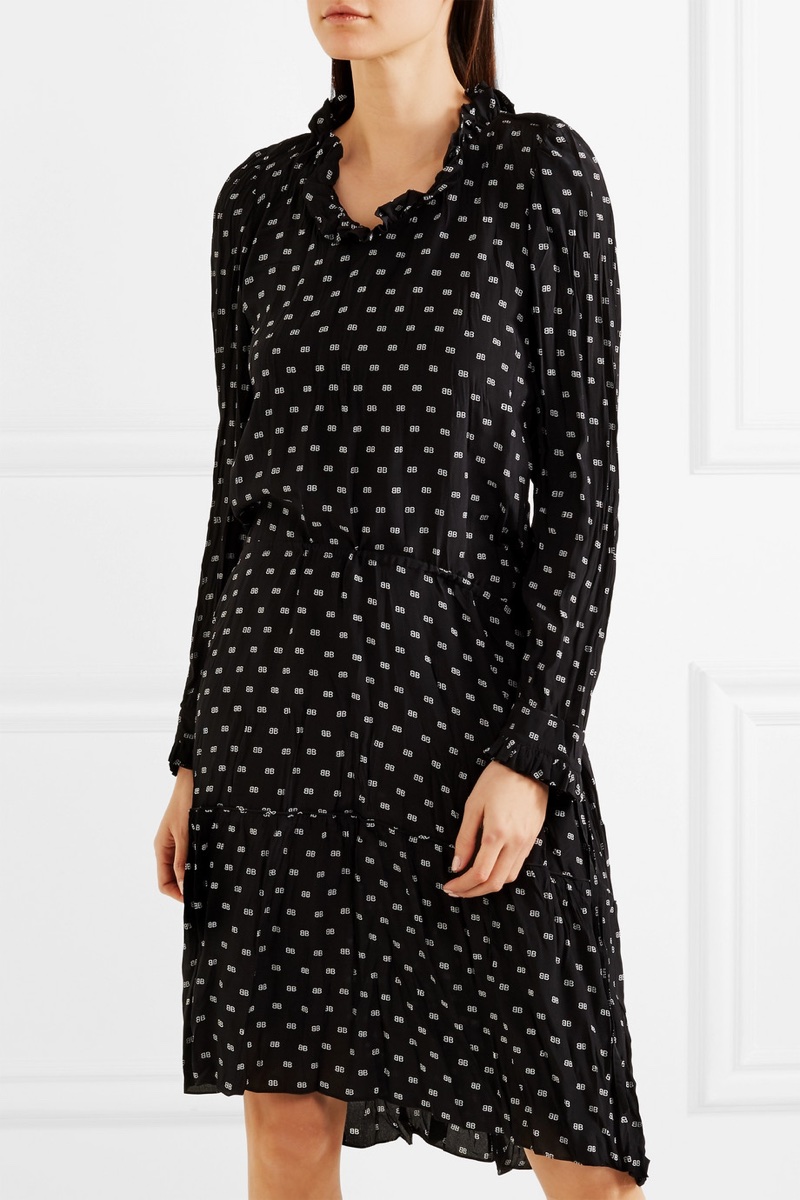 Balenciaga Printed Crinkled-Silk Midi Dress $2,290
The black dress gets updated with a BB pattern decorated all over the silhouette.
French fashion house Balenciaga teamed up with Net-a-Porteron an exclusive capsule collection. Just in time for spring 2018, the collaboration focuses on the label's signature styles. Designer Demna Gvasalia's knife boots, logo embroidered bags and oversized silhouettes stand out. From leather jackets to miniature totes, update your wardrobe with these exclusive designs. Discover some of our favorites from the capsule line below, and see more at Net-a-Porter.com.
Related: Balenciaga Mixes Prints for Spring 2018
BALENCIAGA X NET-A-PORTER COLLECTION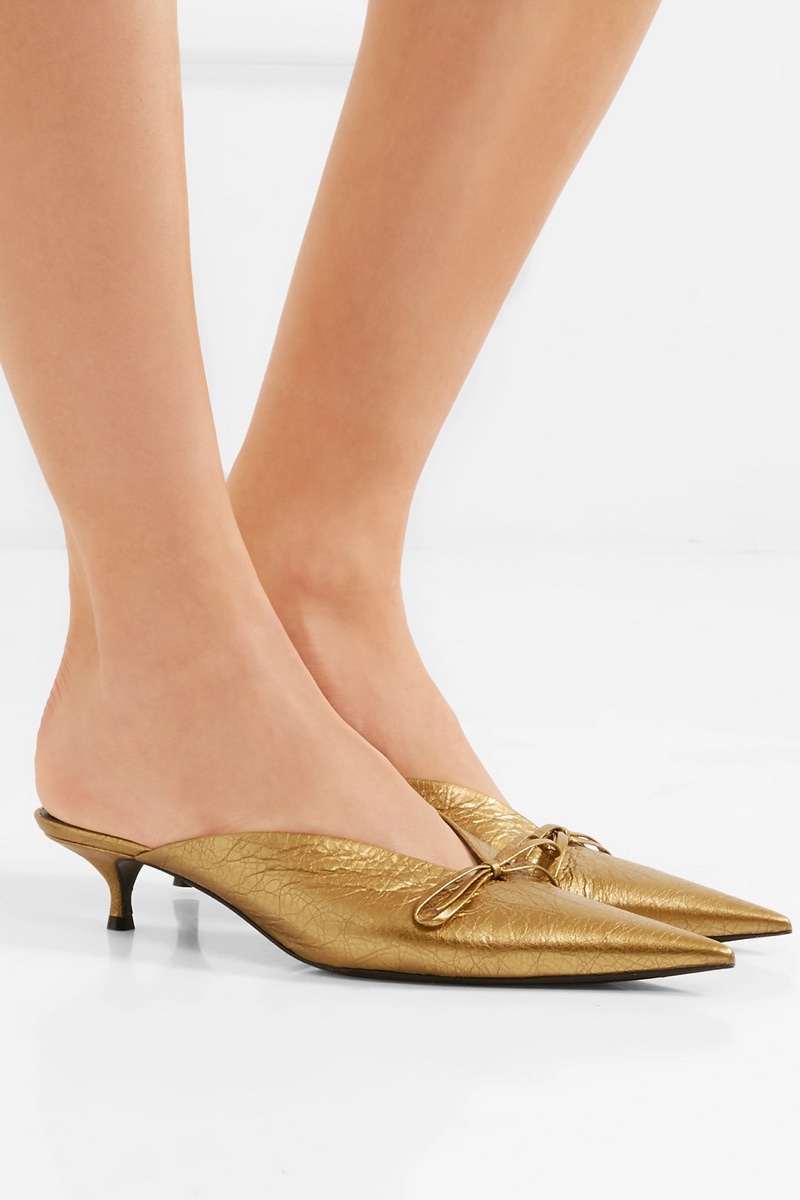 Balenciaga 'Knife' Metallic Textured-Leather Mules $750
Made from gold textured-leather, these mules will make any outfit pop.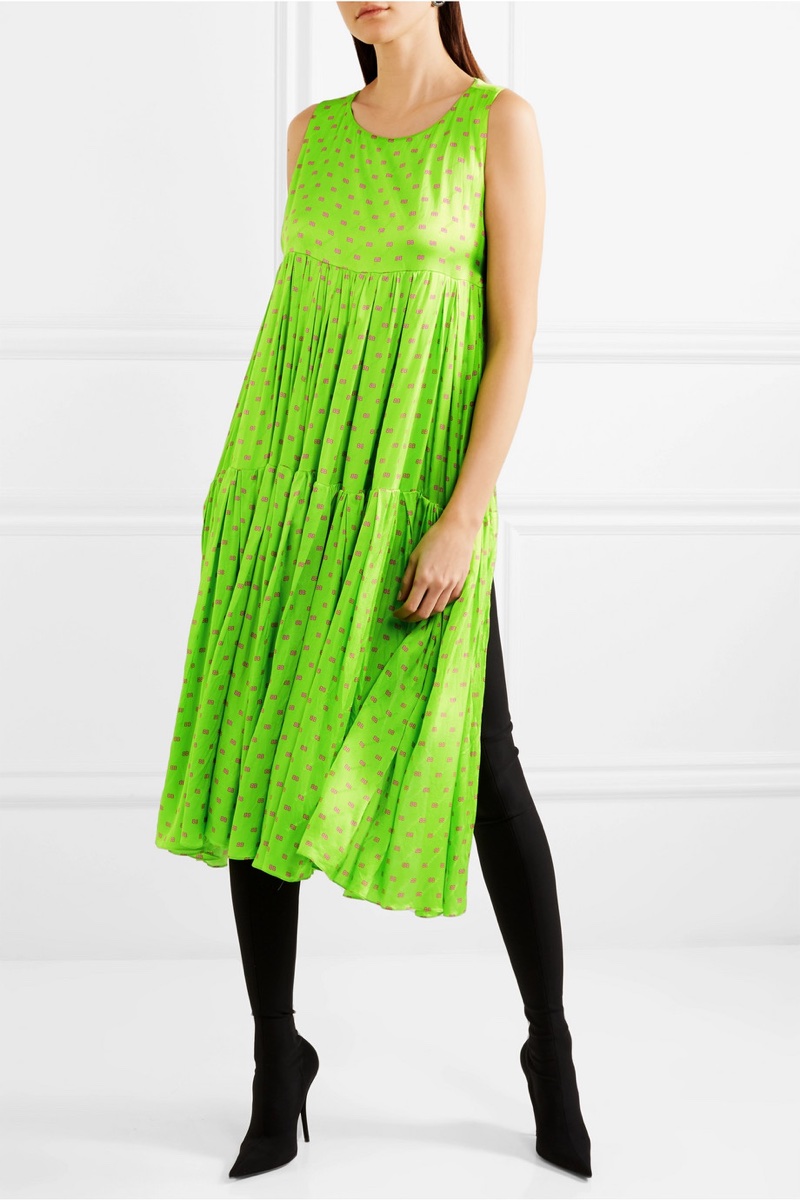 Balenciaga Apron Open-Back Printed Silk-Satin Jacquard Dress $1,990
Stand out from the crowd in a neon green apron dress featuring a baby-doll silhouette.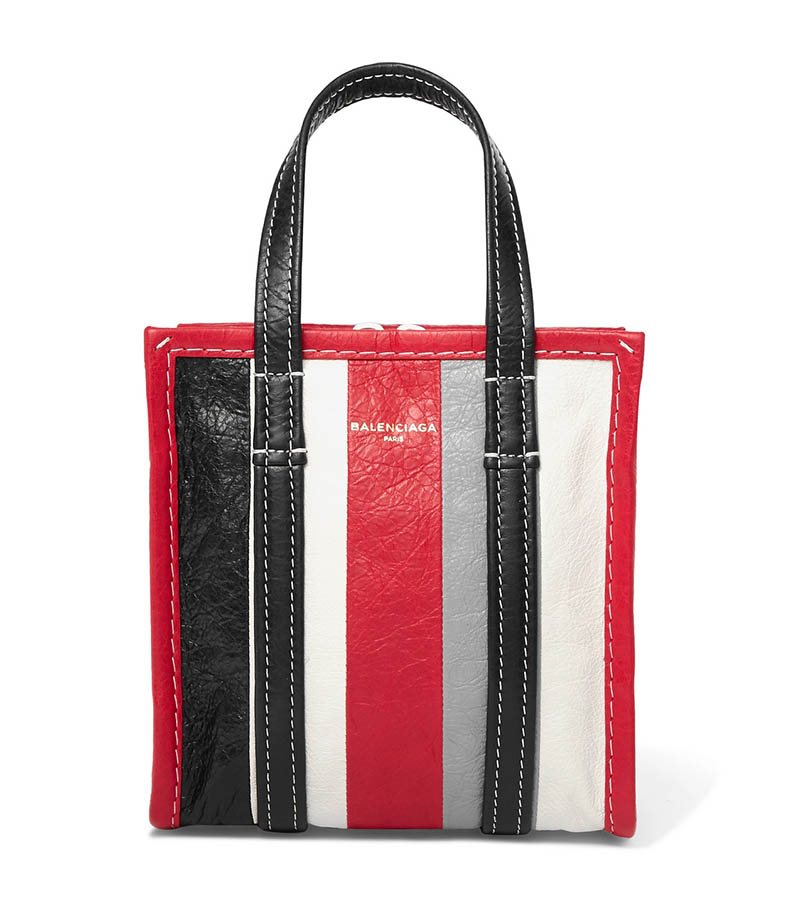 Balenciaga 'Bazar XXS' Striped Textured-Leather Tote $1,190
The iconic tote bag gets miniaturized with this striped piece featuring a cross-body strap.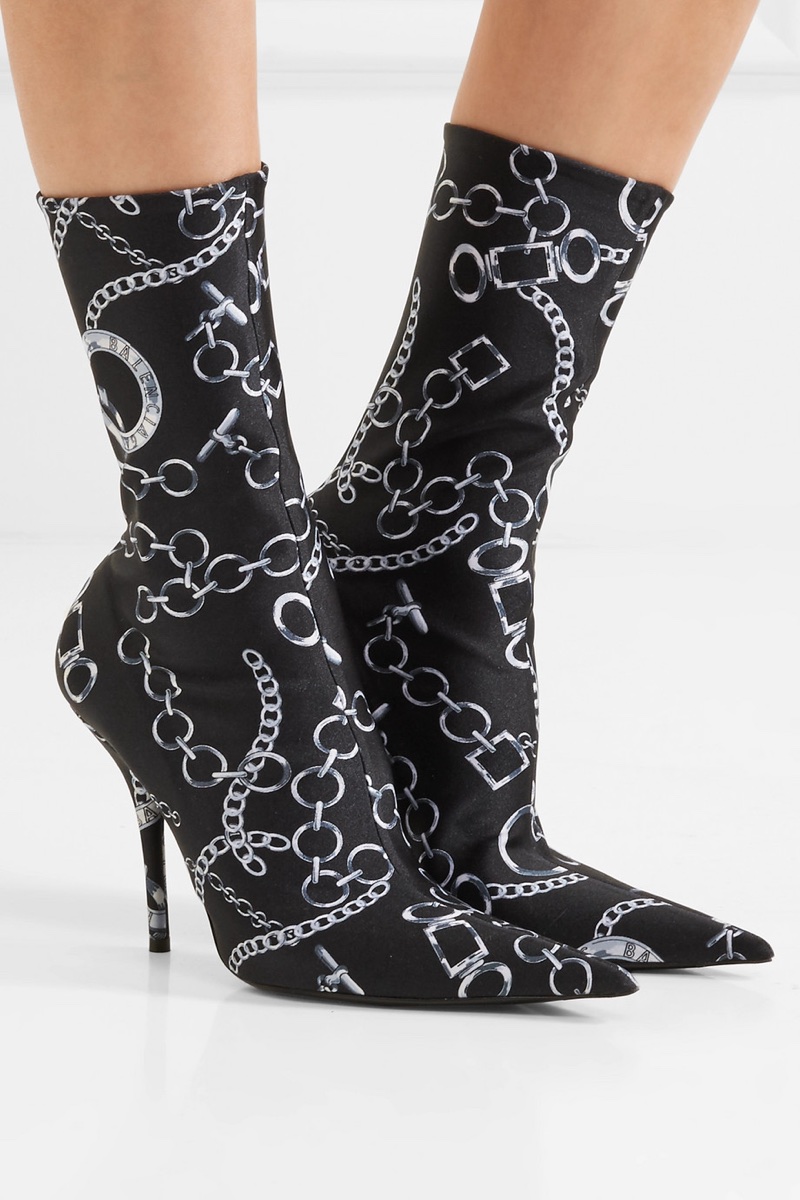 Balenciaga 'Knife' Printed Spandex Sock Boots $1,195
Take on the sock boot trend with these stretch boots that go above the ankle.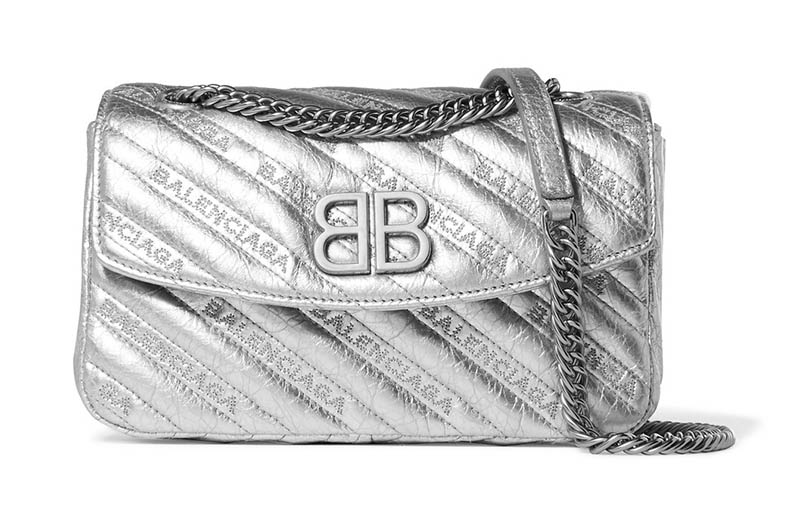 Balenciaga 'BB Round' Embroidered Quilted Metallic Textured-Leather Shoulder Bag$1,650
Made in Italy, this silver metallic texturized bag comes with the Balenciaga logo embroidered all over.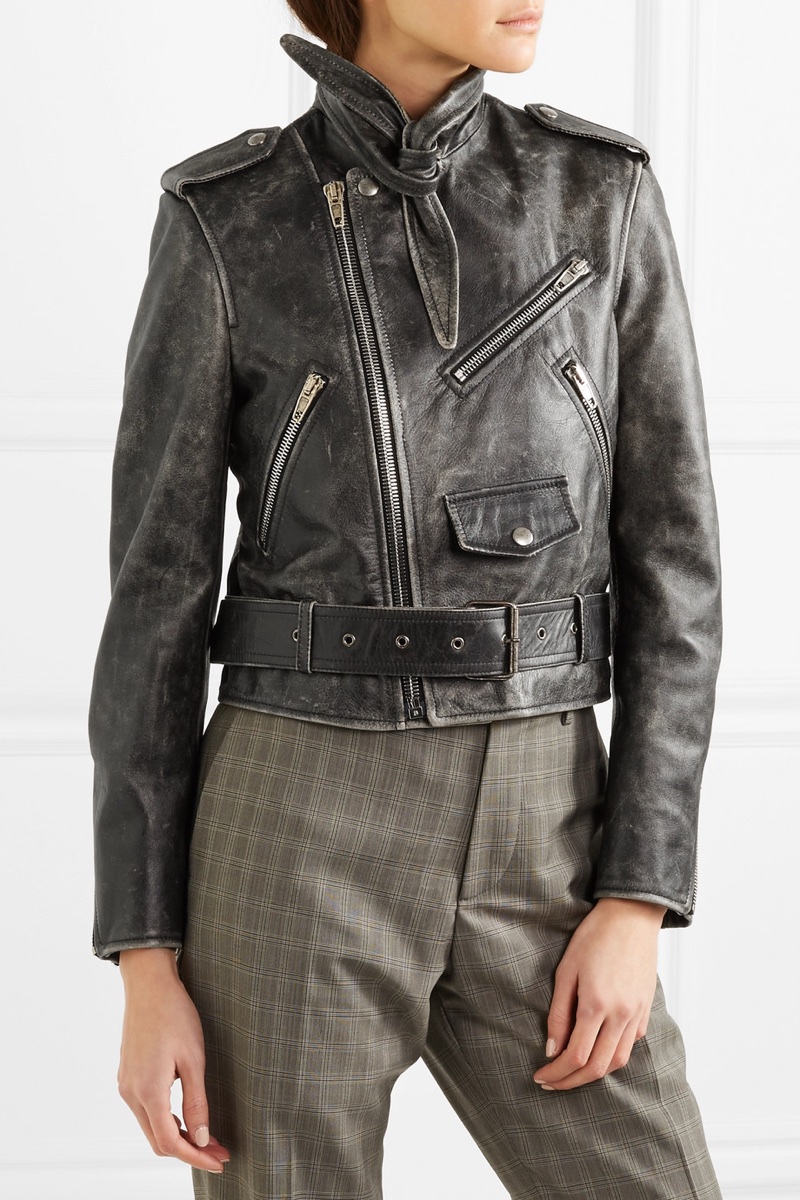 Balenciaga Scarf Distressed Leather Biker Jacket $3,000
Channel aviator vibes in a leather jacket featuring a feminine scarf at the neck.
comnum(0) tbcount(0) tbcount(135)
Categories:
Other Brands
comnum(0) tbcount(0) tbcount(127)
Categories:
Other Brands
We've talked a lot about the O Cases lately, but nothing tops the one we're going to review. This Chanel Diamond Chevron O Case from the Cruise 2018 Collection is not only ridiculous gorgeous but its also unique, never-seen-before and limited. When this season is over, you will probably never see this bag again. |
The Design
There is already a diamond-quilted version and there is already a chevron-quilted version of the O Case. But what's more interesting is when we can mix these two components together and create an entire new style..
The lower part is crafted in Chevron Quilting while the top part is made in Diamond Quilting. The Diamond Quilting is purposely designed in smaller pieces to match the overall look. It creates a contemporary feel but you can certainly bet that this handbag will still be trending 10 or 20 years later.
The Interior
The interior is rather simple. Inside you will find one large compartment to store all your basic necessities or evening essentials.
The Prices And Sizes
Chanel Small Diamond Chevron O Case
Size: 7.9' x 10.8' x 0.4' inches
Estimated prices: $1100 USD, $1550 CAD, €1105 euro, £1000 GBP, $1800 SGD, 5560 MYR, $9200 HKD
Chanel Diamond Chevron O Case
Size: 9.4' x 13.8' x 0.6' inches
Estimated Prices: $1300 USD, $1700 CAD, €1210 euro, £1090 GBP, $1970 SGD, 6090 MYR, $10100 HKD
More Images And Colors
Categories

New Posts

Hot Posts

Tag Cloud